Welcome to our Senior High School Ministry! GENESIS is our weekend gathering; we meet at 7pm on every other Sunday evening. Dates and locations vary. Please see contact information below.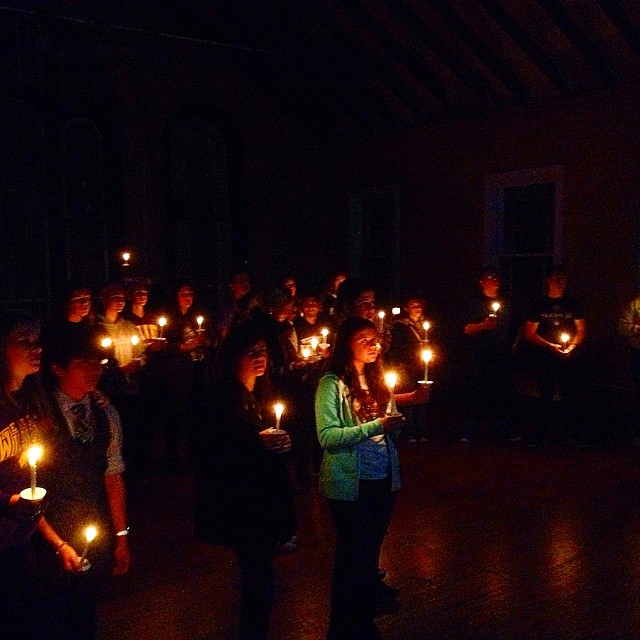 <Our GENESIS Youth leading a candlelight prayer service for our community
Our Senior High School students are also very active in living out their faith! We serve meals at soup kitchens, assist in our local food pantry, visit nursing homes, and serve on short term national and international mission trips. Our group will be travelling to Guatemala in March 2017 and will be heading to Colorado in June 2017.
Please contact Cathy Westbury at westbutycathy@gmail.com or Tina Butler at butler.tina0@gmail.com for more information about GENESIS.